GAMING IS THEREFORE STYLISH
GS65 Stealth Thin – Laptop 15,6 inci ultraportable dengan layar gaming bezel tipis dan desain premium perpaduan emas dan hitam. Tajam, kuat, ramping – semuanya ditempa menjadi satu.
LATEST 8th GEN. HEXA-CORE PROCESSOR
MORE IS MORE
Dengan desain pendingin MSI Cooler Boost Trinity yang luar biasa, prosesor Intel® Core ™ i7-8750H Gen ke-8 mendapatkan peningkatan kinerja 40% dari generasi sebelumnya.
GEFORCE GTX IS PC GAMING
GEFORCE® GTX 10 SERIES GRAPHICS
Siapkan Game dengan PC Gaming yang Didukung oleh GeForce GTX. Ini adalah pengalaman gaming terbaik, didorong oleh kinerja tercepat, teknologi game paling canggih, dan ekosistem game terbaik.
144HZ 7MS IPS-LEVEL GAMING DISPLAY
UNPRECEDENTED SPEED AND CLARITY
Tampilan game tercepat menghadirkan visual yang paling hidup untuk kesenangan gaming terbaik.
DRAGON CENTER 2.0 
FREE BUFF FOR YOUR RIG
Dragon Center 2.0 yang didesain ulang membawa optimisasi ke tingkat baru.
Sekarang tidak hanya memonitor tetapi juga mengoptimalkan kinerja sistem
berbagai profil yang dapat disesuaikan, dan membebaskan memori sistem untuk
memprioritaskan kinerja dalam game.
MSI EXCLUSIVE GAMING MODE




ONE-CLICK OPTIMIZATION
Mulai game Anda di dalam Dragon Center baru, dan saksikan keajaiban terjadi. Semua penyesuaian akan dilakukan secara otomatis saat meluncurkan game, Anda hanya cukup menikmati permainan.
System Optimization
Free up memory and prioritize game applications

Lighting Guide
Game sense interactive keyboard &
hot-key lighting
Effect Enhancing
Auto audio and visual profile setting
PER-KEY RGB GAMING KEYBOARD BY STEELSERIES 
EVERY MOMENT SHINES
Kustomisasi setiap tombol sesuai dengan keinginan Anda dan terima status dalam game real-time melalui pencahayaan keyboard, atau saksikan tarian ringan mengikuti nada favorit Anda!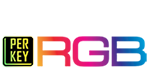 IT GETS COOLER
Cooler Boost Trinity terdiri dari tiga kipas Whirlwind Blade yang disempurnakan.
Bilah kipas yang baru dirancang secara efektif meningkatkan tekanan udara dan aliran udara pada RPM yang sama.
Solusi termal independen untuk CPU dan GPU dengan 4 pipa panas
memastikan untuk memberikan kinerja gaming terbaik, bahkan di bawah beban yang ekstrem.
Over 45%Air Pressure Increase

IMMERSIVE 7.1 VIRTUAL SURROUND SOUND
Bersiaplah untuk terkagum-kagum dengan Nahimic 3 yang serba baru dan langsung selami game
tidak seperti sebelumnya! Dengan UI baru yang sederhana dan intuitif,
Nahimic 3 semakin meningkatkan suara surround game 3D,
dan kontrol yang lebih terbatas untuk musik, film, dan panggilan konferensi Anda.
AUTHENTIC SOUND EXPERIENCE
CRYSTAL CLEAR INSIDE OUT
Nikmati permainan dan musik Anda dengan sistem suara Dynaudio kelas dunia.
Audio Hi-Res siap untuk headset pro Anda, mendukung laju sampel hingga 24 bit / 192 kHz.